Beacon Clinic signs are popping up in the community!
A special thank you to the Madeline L. Olewine Library on 3rd Street, Harrisburg, for helping us bring awareness of our services to our neighbors.
If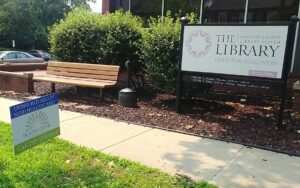 your organization is interested in helping us reach those in need, give Deb a call at 717-775-1111 and we'll get signs delivered to make it happen.