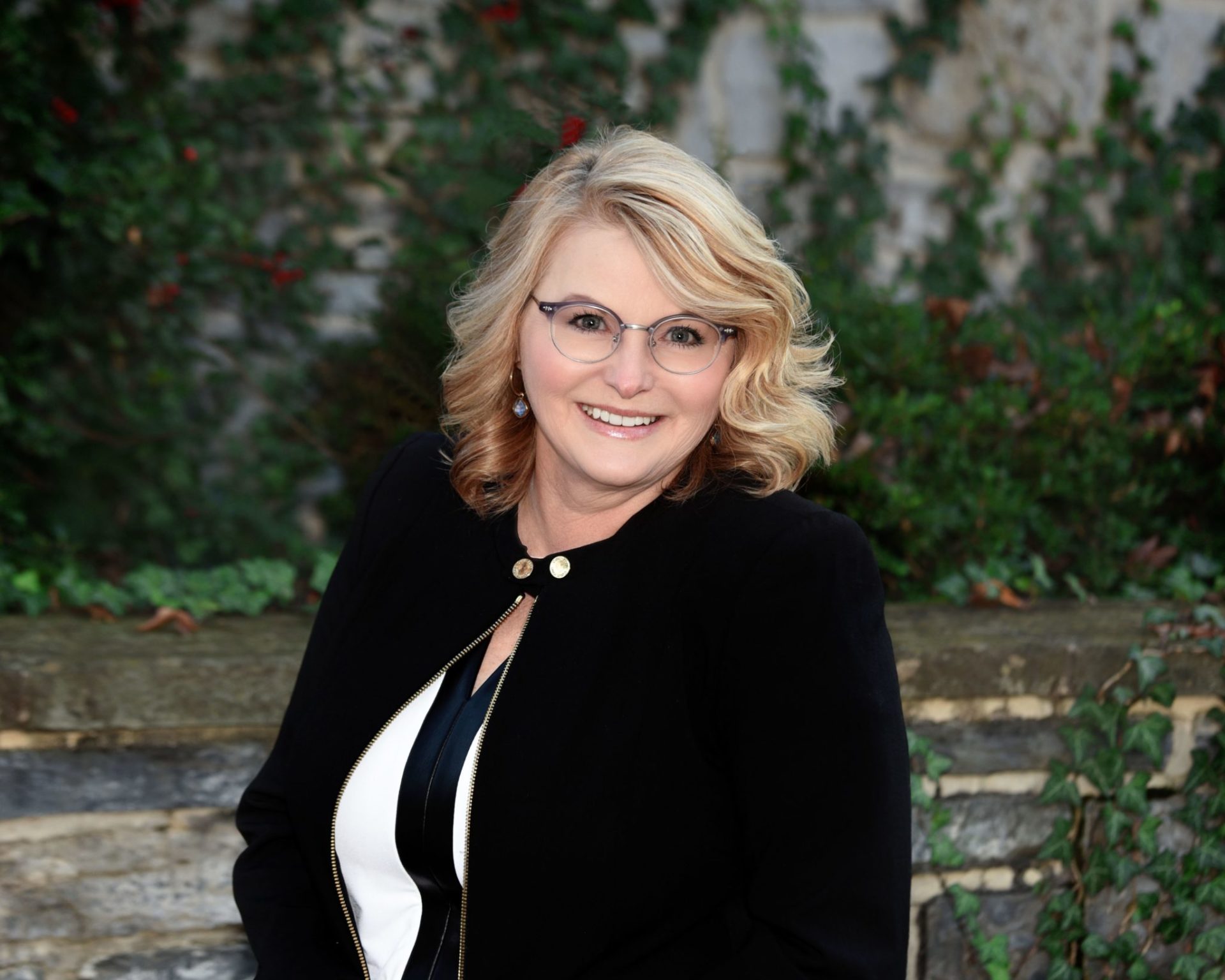 Debra McClain
Executive Director
Deb took over as Executive Director of Beacon Clinic for Health and Hope in late August 2018, bringing more than 30 years experience as a licensed insurance professional background with her. She has served in various Servant Leadership roles, currently as the Director of the Hand Up ministry to the homeless through Metropolitan Community Church of the Spirit. Deb is a former President & CEO of the Central Pennsylvania Gay and Lesbian Chamber of Commerce, now known as the Keystone Business Alliance. She was active on Gov. Tom Wolf's advisory board on energy, business and economic development. Deb resides in the Harrisburg and enjoys spending time with her family, gardening, singing and sewing.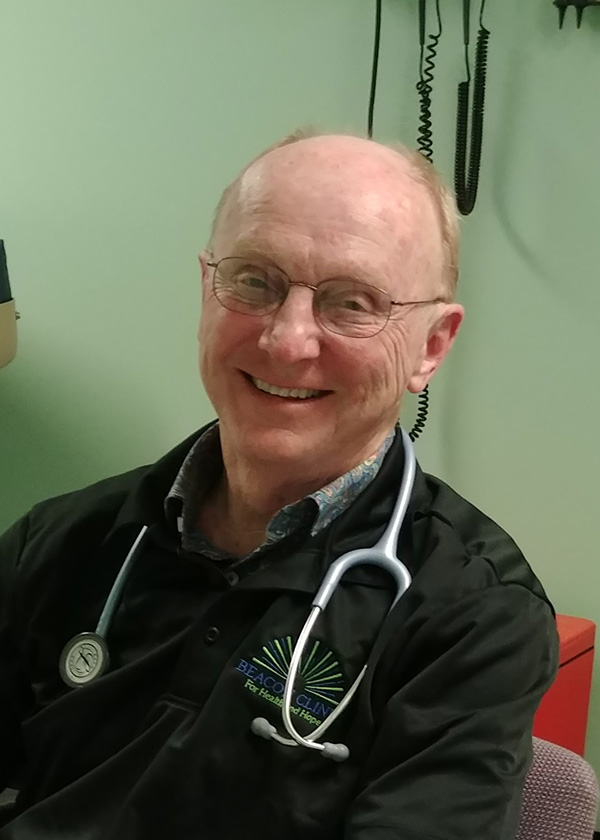 Kenneth Harm, M.D.
Medical Director
Dr. Harm has over 40 years of experience in patient care. He has an excellent reputation for resolving problems, improving patient satisfaction and driving overall operational improvements. Dr. Harm currently serves as a Family Physician at Claremont Nursing and Rehabilitation Center. In addition, he serves as a Collaborating Physician for Nurse Practitioners at Messiah College and at Beacon Clinic for Health and Hope.
Dr. Harm spent four decades as a Family Physician at Good Hope Family Practice in Enola. He received his Bachelor of Science in Biology from Bucknell University, a Doctor of Medicine (M.D.) from Hahnemann Medical University and did his Family Practice Residence at Harrisburg Hospital.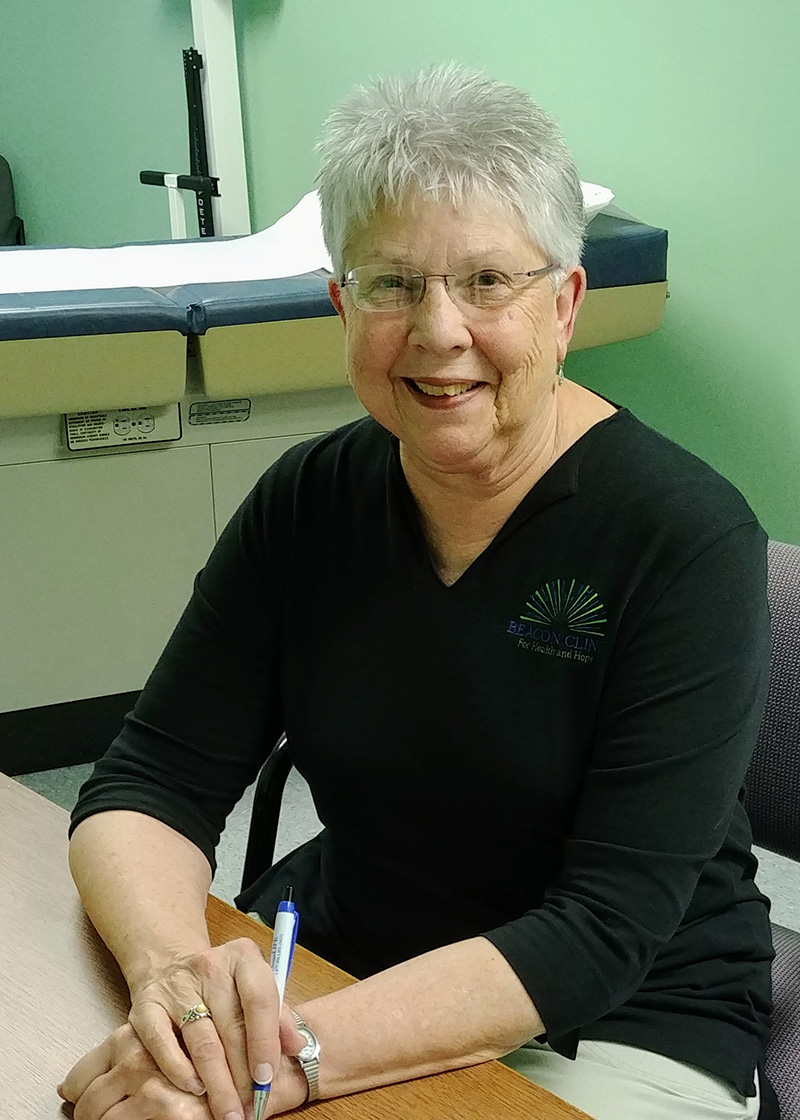 Kay Huber, CRNP
Kay's background is both as a nurse and an educator. She is a Certified Registered Nurse Practitioner with primary care experience in two practices. For 23 years, she was a full-time faculty member at Messiah College in the Department of Nursing. For 11 of those years, Kay started and operated a Wellness Center two days each week for the Housing Authority of Dauphin County at Hoy Towers in Steelton. There were baccalaureate nursing students with her during the semesters, but she was there all 12 months, every year. She has served in her current role at the Beacon Clinic for Health and Hope since March 3, 2015. Kay served in previous employment roles at Polyclinic Hospital School of Nursing, the Milton S. Hershey Medical Center and the Harrisburg Area Community College, where she was the Chairperson of the Nursing Program prior to moving to her faculty position at Messiah College.