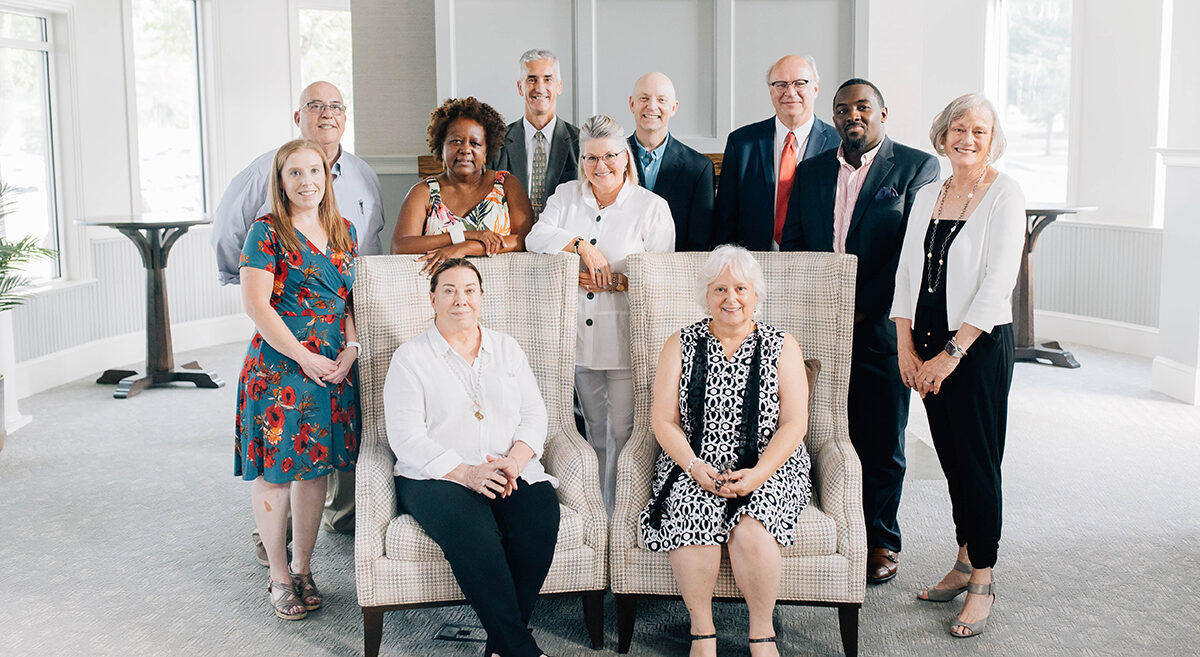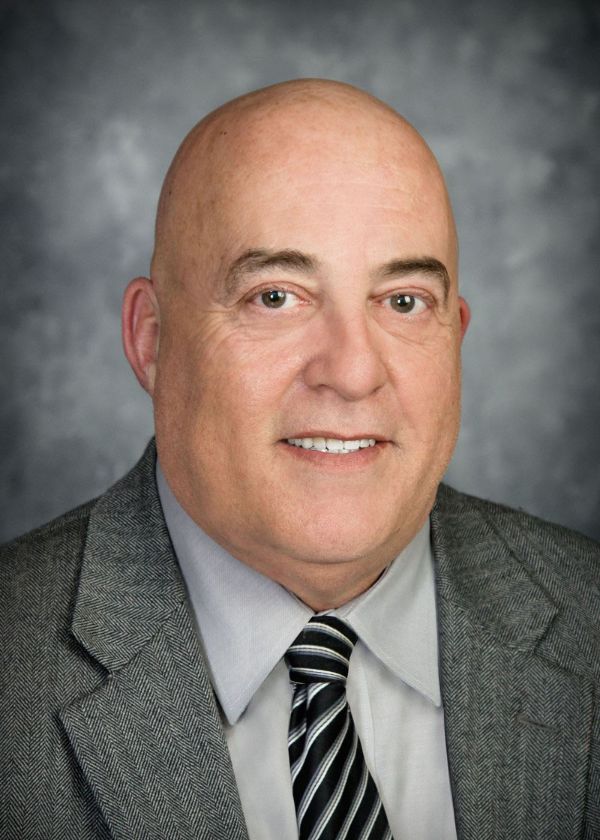 Gary Scicchitano
President
Currently retired, Gary served as Regional Vice President for VNA Health System. Prior to that he retired from the Commonwealth of Pa. He is active as a volunteer with United Way of the Capital Region, New Hope Ministries, Sing for the Moment Choir for people with dementia and Alzheimers Disease, St. Joseph Catholic Church in Mechanicsburg and is the Vice Chair of the Upper Allen Township Zoning/Hearing Board.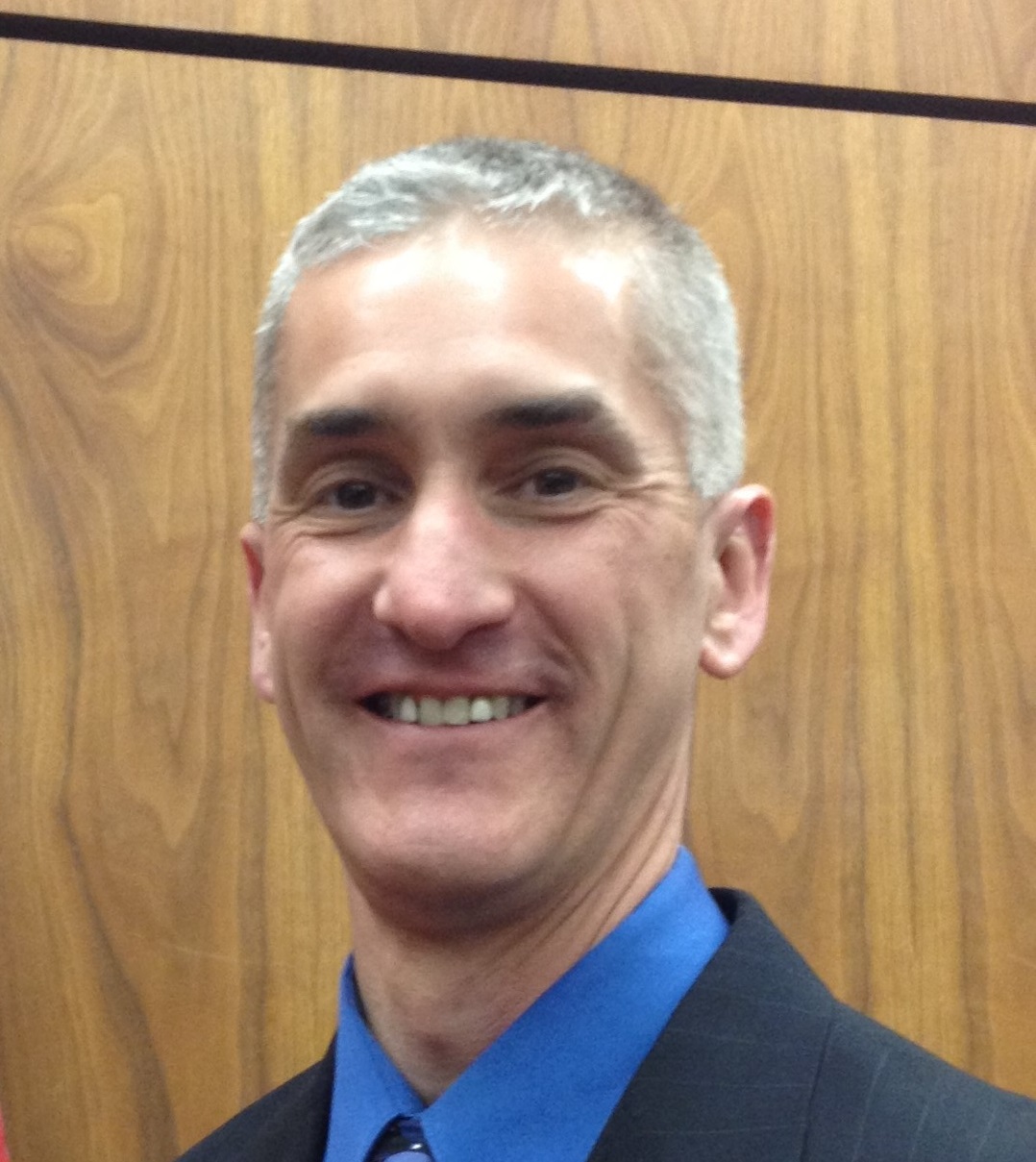 Charles "Chad" Chenot
Vice President
Mr. Chenot is a former District Attorney of Perry County where he served as a presecutor for 22 years and was engaged in part-time private practice for seven of those years.
For the last five years, he has been a trust officer with M&T Bank/Wilmington Trust Company in Harrisburg.
Chad now resides in Carlisle with his wife and two sons. He is an active PIAA Swim Official, USA Swimming/YMCA Swim Official and Lions Club member. In his spare time, he is an avid runner and toy train enthusiast. He attends Carlisle United Methodist Church.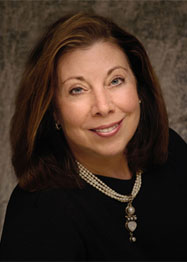 Mary Jensik, CPA
Treasurer
Mrs. Jensik is a Certified Public Accountant with over 35 years of experience in public and not-for-profit auditing and accounting. In addition, over the past 20 years she has been in private practice consulting with not-for-profits and small businesses. She has served on several boards of directors in the Harrisburg area and been involved in fundraising for many of these organizations. Prior to serving on the Board of Directors for Beacon Clinic, Mary was the part-time volunteer Executive Director for Beacon Clinic. She also currently serves on the Board of Operation Medical as the Vice President.
Mary is an avid traveler, where she practices her photography skills. She and her husband reside in Cumberland County.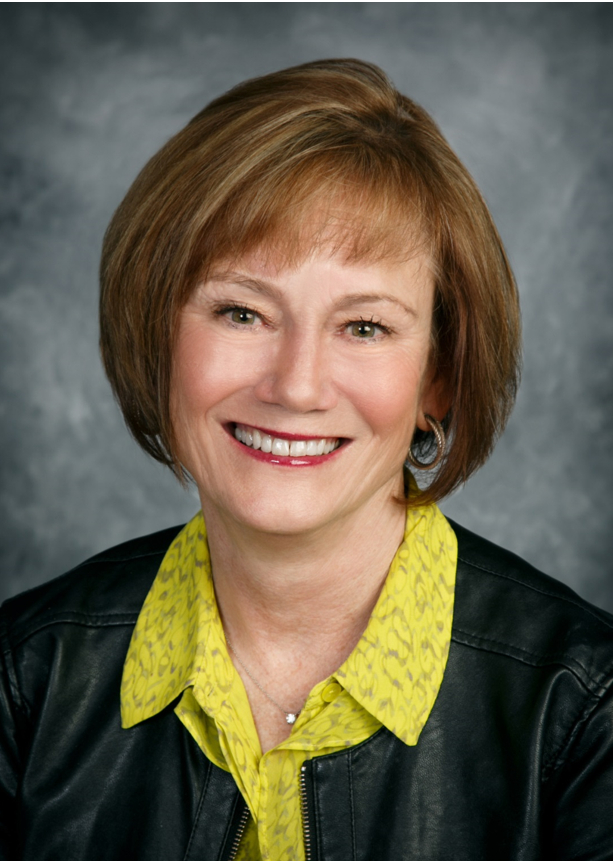 Judy Dillon, RN
Judy Dillon is a graduate of Columbia University, NY, where she earned a BSN in Nursing. She continued her education at Pace University, NY, and received a MSN in Nursing Education. She has over 40 years of nursing experience and recently retired from Penn State Health. In her most recent position as Director of Community Health, her primary responsibility was to lead the Community Health Needs Assessment and Implementation Plan. Her work focused on improving the health of high risk, vulnerable populations in the Central PA Region by engaging employees, students and volunteers in worthwhile, sustainable initiatives.
Her primary focus continues to be on the community and underserved populations. To name a few of her current efforts, she serves on the Downtown Daily Bread Advisory Committee, the Hershey Garden Advisory Board, Penn State Cancer Institute CARE Center Advisory Board and is Past President of the Dauphin County Medical Society Alliance. She is also a weekly driver for Meals on Wheels, a volunteer for the Penn State Health student food pantry, and an active member of her church, St. Andrew's in the Valley Episcopal Church, In Harrisburg, PA.
Judy  is married to Peter Dillon and has two grown children, Allison and Christopher. She also has many hobbies including backpacking, traveling and pets. Judy looks forward to being a new member of the Board of Directors at Beacon Clinic for Health and Hope.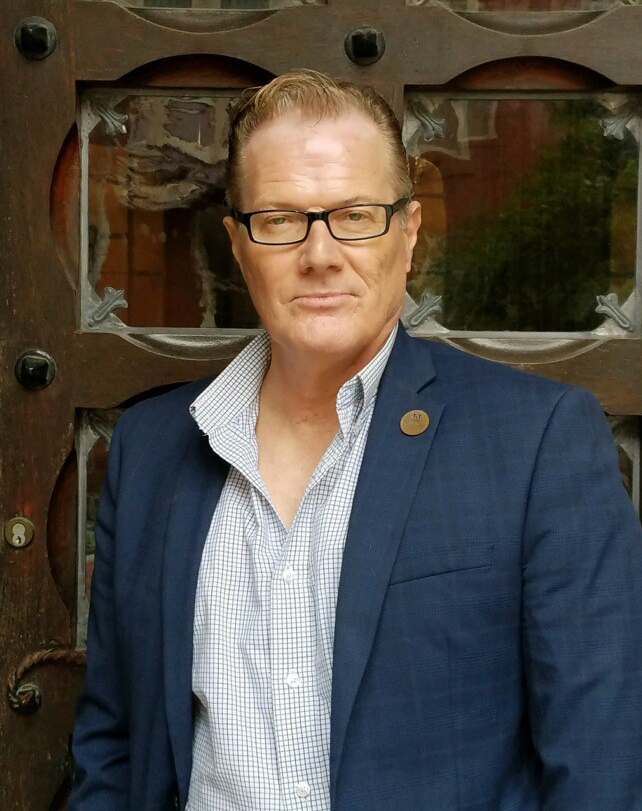 Bradley Gebhart
Bradley Gebhart is Director of Development for Downtown Daily Bread (DDB) which provides shelter, meals, and related services to the homeless and hungry in Harrisburg. He has previously served in fund raising and marketing positions with Hamilton Health Center, the Family Health Council of Central Pennsylvania, Girl Scouts in the Heart of PA, Pennsylvania Coalition Against Rape, and other non-profits across Central Pennsylvania.
Mr. Gebhart is a graduate of the College of William and Mary with a degree in Fine Art. Brad grew up in Latin America and speaks fluent Spanish. He currently serves on the Board of Directors for the LGBT Center of Central PA, the Art Association of Harrisburg, Feel Your Boobies Foundation, Tri-County Community Action Coalition, YMCA CAB and with Dwennimmen African Arts. He is very excited to work with CEO Lori and Executive Director Deb at Beacon Clinic. He remembers the very genesis of Beacon Clinic as it was being formed over 8 years ago. He also teaches art, exhibits in local galleries and is the editorial cartoonist for the Burg magazine.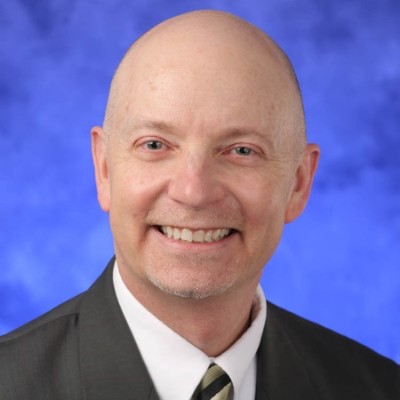 Jerry Griffin, MPA, MPS
Jerry has over 25 years' experience in Marketing, focusing primarily on digital and loyalty marketing. Currently, he is the Director of Consumer Insights and Digital Engagement for Penn State Health. Prior to joining Penn State Health, Jerry spent 12 years with Giant Food Stores and their parent company, Ahold USA. During his time there, he had multiple roles including the Director of Customer Relationship Management and the Director of Marketing and External Communications. During his time as the Director of Marketing and External Communications, Jerry focused his efforts on eradicating hunger and improving the life and health of children. During that time, Giant achieved a record year in charitable donations.
Jerry has an MBA in Marketing from the University of Buffalo. In 2020, Jerry graduated with his Master's Degree in Organization Development and Change Management from Penn State. Jerry was a Board Member for The Eagle Foundation, which provides support for the Cumberland Valley School District.
Jerry and his wife raised three daughters, and now reside in Mechanicsburg, PA. In his spare time, Jerry runs and goes to the gym.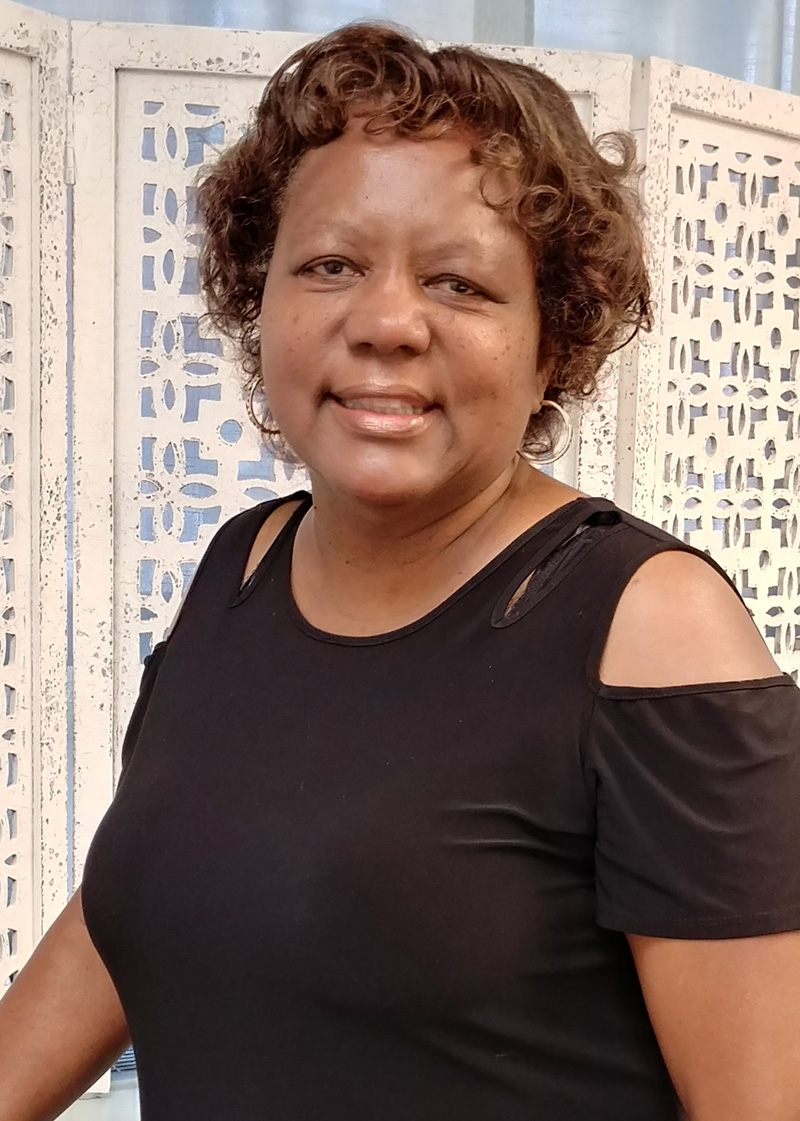 Frances M. Jackson
Frances Jackson retired in 2013 from the Defense Health Agency in Falls Church, Virginia with 36 years of Civil Service. She was a Health Systems Specialist and managed the Tricare Medical and Dental Programs for the U. S. Reserve Forces and the National Guard in the Northeast region.
Frances previously served on active duty in the U.S. Army and retired from the U.S. Army Reserves with over 30 years of continuous service as a Master Sargent.
Ms. Jackson holds an Associates of Arts Degree in Business Administration from Harrisburg Area College and holds certification as a Community Health Worker from the Temple University College of Public Health's School of Social Work.
Frances is a Facilitator for the Strong African American Families (SAAF) Program, which strengthens family relationships, parenting processes and youth competencies. She is a member of the Dauphin County System of Care's Adverse Childhood Experience (ACE) Steering Committee, which educates communities and schools on trauma informed care.
Frances is the recipient of numerous military and civilian awards and decorations. She was recently awarded the 2019 Martin Luther King Jr. Dream Servant Leadership Award and was recently recognized by Pennsylvania Governor Tom Wolf for her public service to his inaugural Asian American Pacific Islander Community Symposium (AAPI).
Ms. Jackson is an active member of St. Paul's Episcopal Church in Harrisburg, where she serves the Senior Warden. She and her husband, Charles, have three adult children, three grandchildren and three great grandchildren.
Frances is a Board Member of the Beacon Clinic for Health and Hope and the St. Barnabas Center for Ministry. She is also a weekly volunteer at The Harrisburg First Church of the Brethren BCM Peace Food Distribution Center.
Keaton T. Macut, CFP®, AIF®
Keaton Macut is a financial advisor and Partner at Asset Strategy Retirement Plan Consultants. He is a Harrisburg native and received his bachelor's degree from the University of Pittsburgh. In addition to his investment advisor license, he is licensed in all lines of insurance, is a CERTIFIED FINANCIAL PLANNER™, and has earned his Accredited Investment Fiduciary® designation from the Center for Fiduciary Studies. He is a member of the Retirement Advisors and Designers of America and currently serves on a national 401(k) Advisory Committee that reviews sustainable investments in employer-sponsored retirement plans. In addition to serving on the Board for Beacon Clinic, he currently serves as Board Chair of the Cystic Fibrosis Foundation, Harrisburg Chapter, and has been Co-Chair of the Economic Development Committee for Harrisburg Young Professionals as well as the President-Elect of the Haverford Township Rotary Club. In his free time, Keaton enjoys listening to podcasts, traveling, eating his way through new cities, and spending time with his wife and son.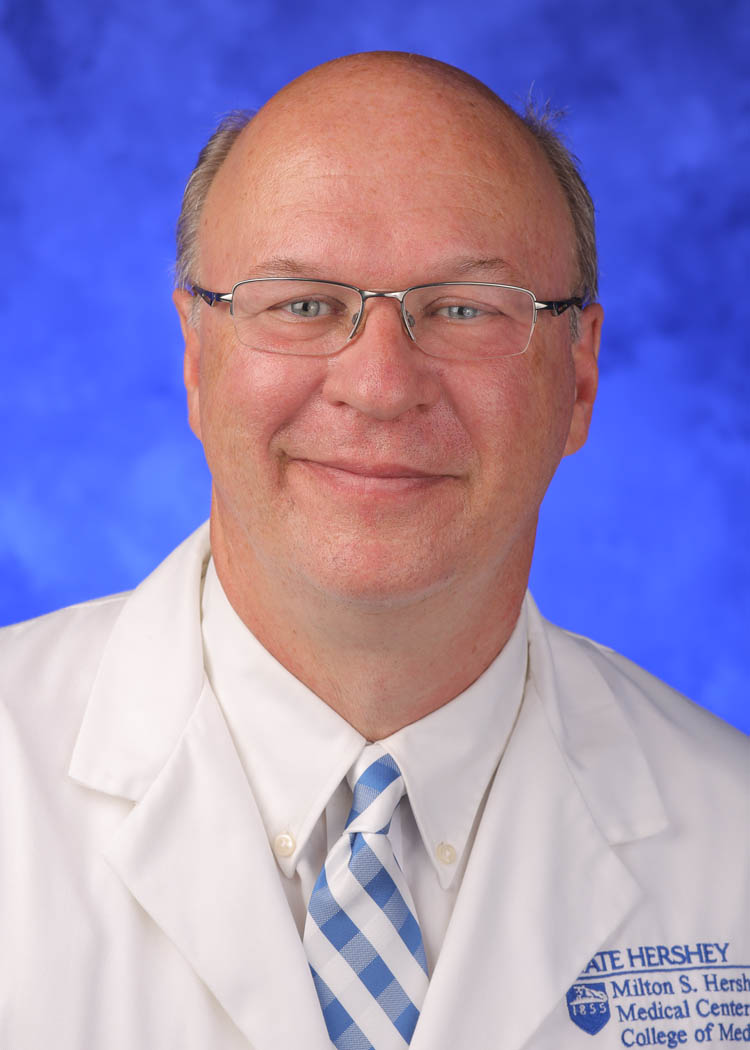 Mack Ruffin, IV, MD, MPH
Dr. Ruffin joined Penn State Milton S. Hershey Medical Center, Penn State College of Medicine in September 2016 as Chair and Professor of Family & Community Medicine. Before joining Penn State, Dr. Ruffin was a Professor and Associate Chair for Research Programs in the Department of Family Medicine at the University of Michigan Medical School. Dr. Ruffin's research is cancer prevention and early detection. Dr. Ruffin has worked in a number of safety net clinics during his career including migrant farm sites, homeless shelters, and faith-based family centers.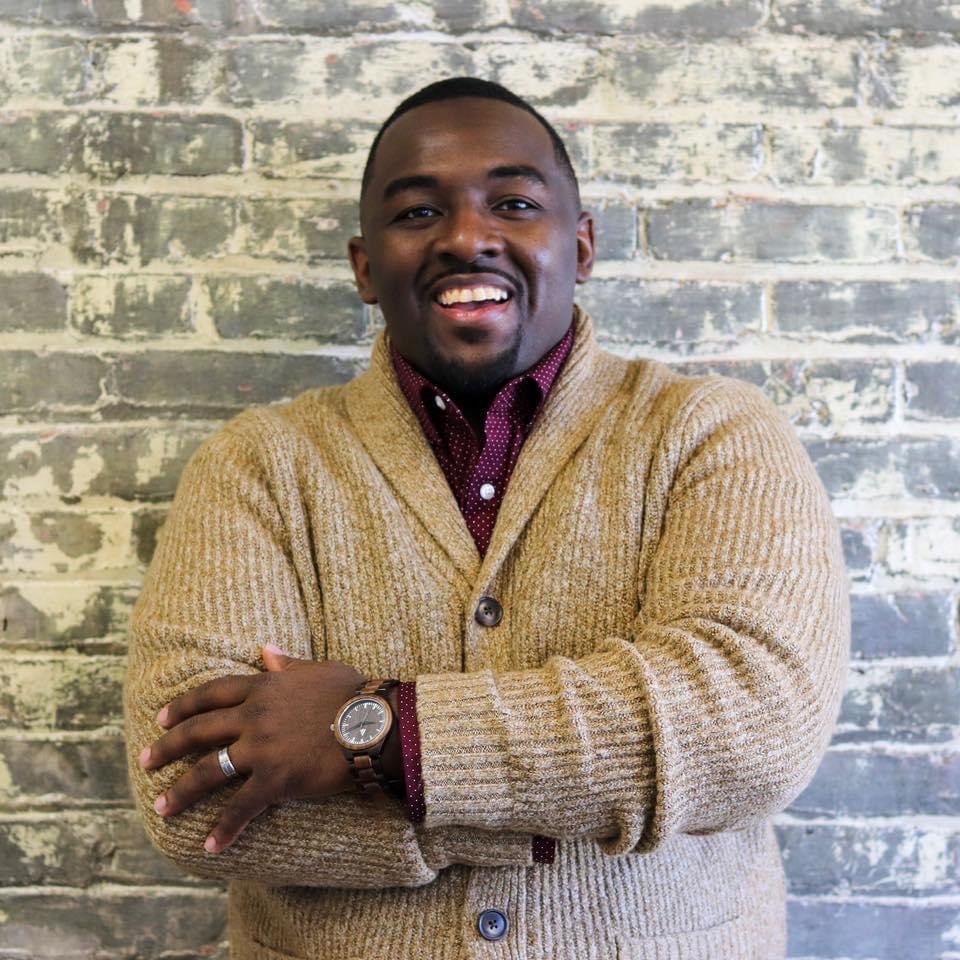 Marcellus Charles Taylor, Ed.D.
Marcellus Charles Taylor, Ed.D. serves as Director of Health Equity at the Partnership for Better Health. He joined the foundation in 2021 and leads a portfolio of grants and initiatives focused on advancing health equity. He mobilizes strategies to engage historically marginalized communities and people with lived experience through the sharing of power and decision making, towards addressing health disparities and shaping a more equitable future.
Dr. Taylor brings 10 years of experience in engaging diverse populations in leadership development. He completed his dissertation on the experiences of Black males in educational doctorate programs and he is the author of Don't Box Me In: 9 P's of Creative Leadership. Prior to joining the foundation, Dr. Taylor served as Director of Diversity and Inclusion for Penn State College of Medicine. He also spent five years as Assistant Director of Student Life at Penn State Harrisburg, where he oversaw a wide range of multicultural programs for students, facilitated spiritual life activities and designed co-curricular learning opportunities. Dr. Taylor chaired the Diversity & Educational Equity Committee at Penn State Harrisburg and he has developed numerous trainings and workshops to address the goals of diversity, equity and inclusion. He is co-founder and CEO of Blossburg & Cedar, a leadership and learning consulting firm based in Harrisburg.
Dr. Taylor received his Doctorate in Education from Indiana University of Pennsylvania, a Master of Education in Training & Development from Penn State Harrisburg, and a Bachelor of Science degree in Sociology from Penn State Harrisburg.