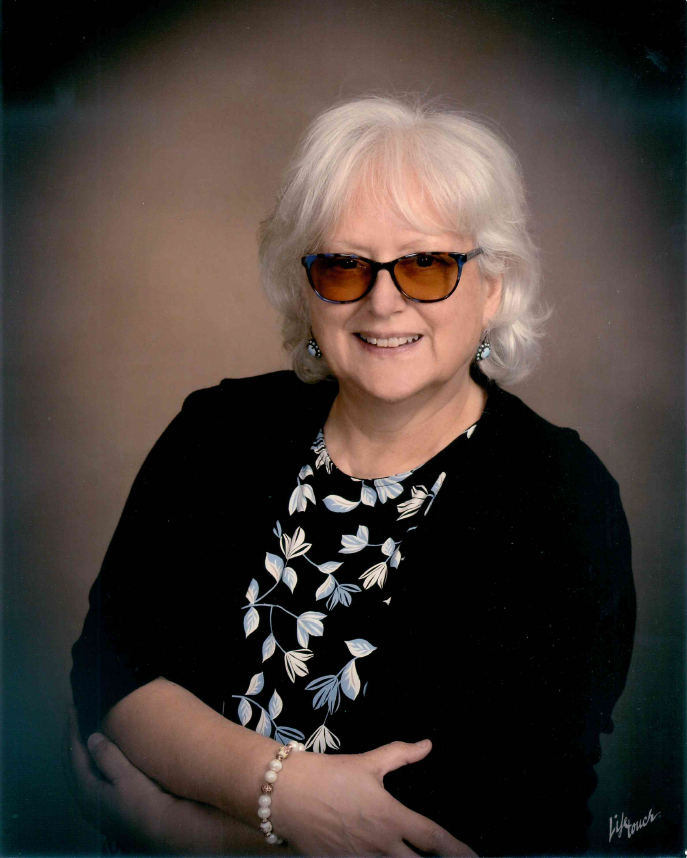 Lori Clark-Robinson
President
Lori's grandfather was a Priest of a new mission church, St. Luke's, Mechanicsburg – which is the town where she was born and raised. She attended Cumberland Valley High School, Harrisburg Area Community College (Cum Laude), and Millersville University, where she earned a Bachelor of Science in Education (B.S.Ed.) degree. Lori taught Third Grade at St. Stephen's Episcopal School in Harrisburg for nine years and spent her next four years in community development work with Gateway Health Plan and acquiring a love for underserved populations. Lori developed and trained county and municipal workers regarding health literacy issues and presented culture competency and health literacy workshops across Pennsylvania through with the Pennsylvania Department of Health.
She transitioned to Highmark Health and held dual roles as Senior Community Relations Representative with Highmark Blue Shield and as a Program Officer for the Highmark Foundation. Her work centered on Corporate Social Responsibility and in addition to funding community initiatives, she actively participated on many nonprofit boards, coalitions and committees. Lori previously chaired the Dauphin County Health Improvement Plan (D-CHIP) Task Force for the PA Dept. of Health. During 2015-2016, she completed a 9-month Chaplaincy Internship at Hershey Medical Center. She currently works part-time for Ralph E. Jones, Inc., a woman-owned commercial painting contractor.
Lori came to Beacon Clinic while a parishioner at St. Paul's Episcopal Church, meeting the Clinic's founder, Ruth Stoll, and became part of the team a couple years ago. Lori hopes to make Beacon Clinic a reality for the precious people it serves and is excited to join the Beacon Clinic Board of Directors in January 2020!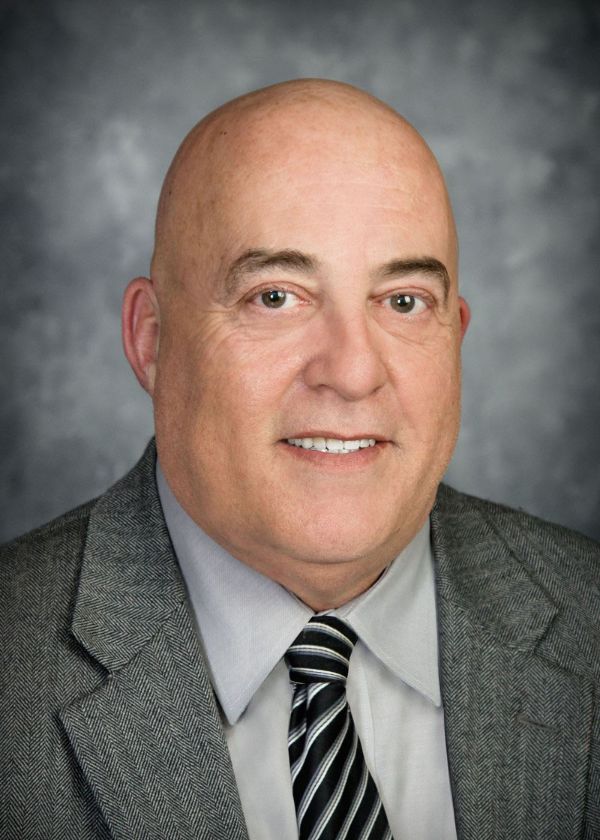 Gary Scicchitano
Vice President
Currently retired, Gary served as Regional Vice President for VNA Health System. Prior to that he retired from the Commonwealth of Pa. He is active as a volunteer with United Way of the Capital Region, New Hope Ministries, Sing for the Moment Choir for people with dementia and Alzheimers Disease, St. Joseph Catholic Church in Mechanicsburg and is the Vice Chair of the Upper Allen Township Zoning/Hearing Board.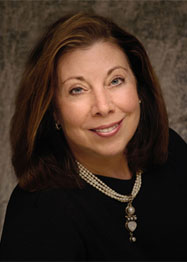 Mary Jensik, CPA
Treasurer
Mrs. Jensik is a Certified Public Accountant with over 35 years of experience in public and not-for-profit auditing and accounting. In addition, over the past 20 years she has been in private practice consulting with not-for-profits and small businesses. She has served on several boards of directors in the Harrisburg area and been involved in fundraising for many of these organizations. Prior to serving on the Board of Directors for Beacon Clinic, Mary was the part-time volunteer Executive Director for Beacon Clinic. She also currently serves on the Board of Operation Medical as the Vice President.
Mary is an avid traveler, where she practices her photography skills. She and her husband reside in Cumberland County.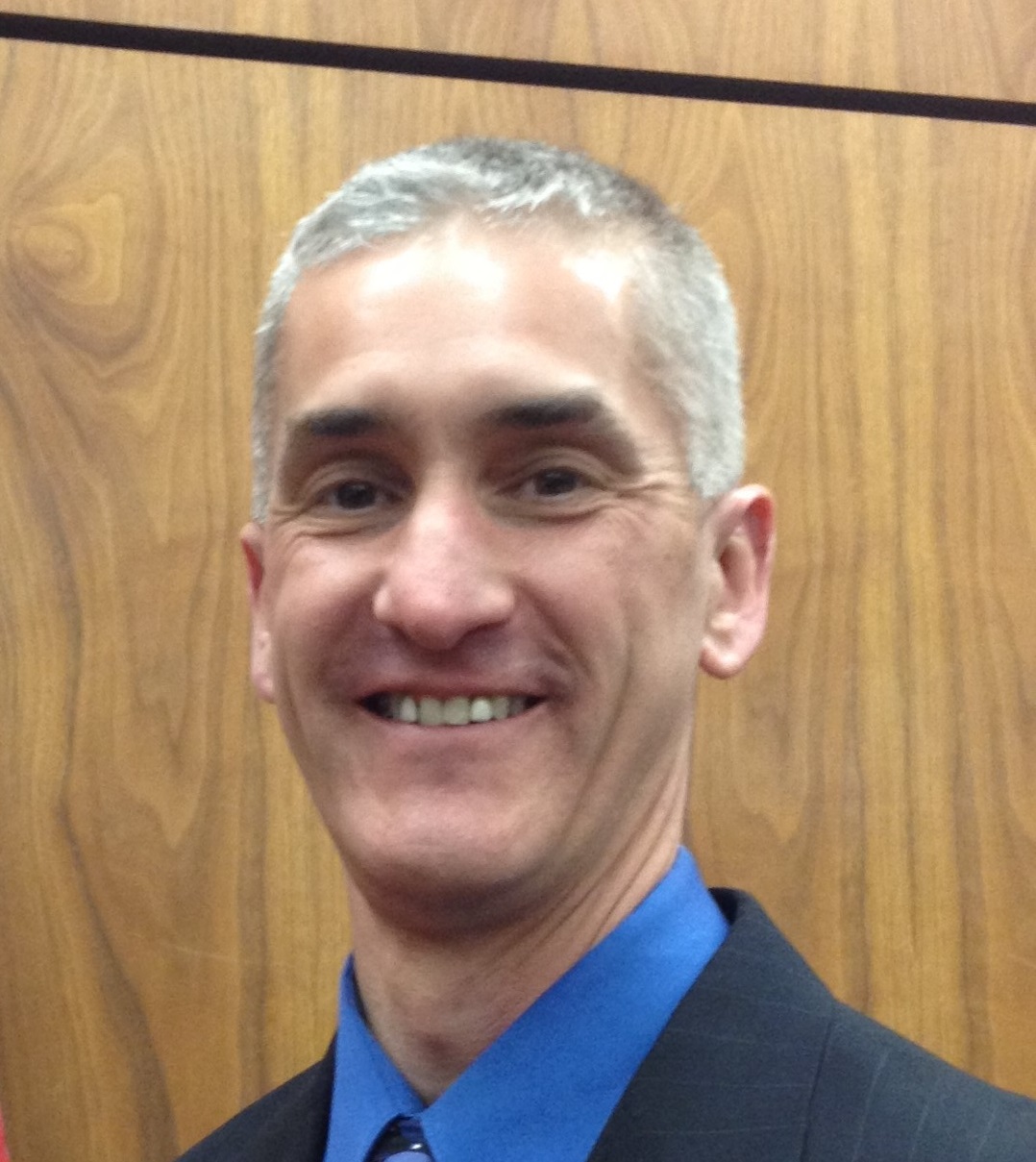 Chad Chenot
Mr. Chenot is a former District Attorney of Perry County where he served as a presecutor for 22 years and was engaged in part-time private practice for seven of those years. 
For the last five years, he has been a trust officer with M&T Bank/Wilmington Trust Company in Harrisburg. 
Chad now resides in Carlisle with his wife and two sons. He is an active PIAA Swim Official, USA Swimming/YMCA Swim Official and Lions Club member. In his spare time, he is an avid runner and toy train enthusiast. He attends Carlisle United Methodist Church.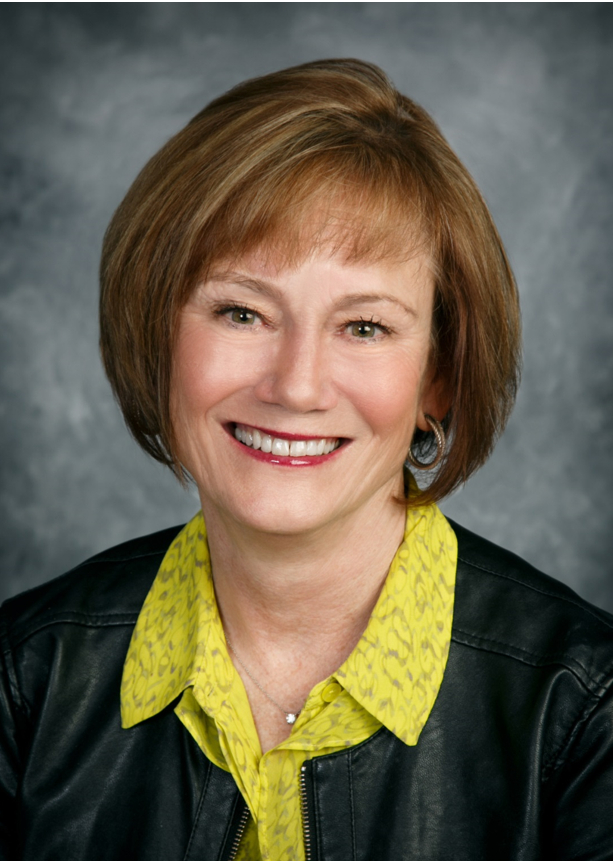 Judy Dillon, RN
Judy Dillon is a graduate of Columbia University, NY, where she earned a BSN in Nursing. She continued her education at Pace University, NY, and received a MSN in Nursing Education. She has over 40 years of nursing experience and recently retired from Penn State Health. In her most recent position as Director of Community Health, her primary responsibility was to lead the Community Health Needs Assessment and Implementation Plan. Her work focused on improving the health of high risk, vulnerable populations in the Central PA Region by engaging employees, students and volunteers in worthwhile, sustainable initiatives.
Her primary focus continues to be on the community and underserved populations. To name a few of her current efforts, she serves on the Downtown Daily Bread Advisory Committee, the Hershey Garden Advisory Board, Penn State Cancer Institute CARE Center Advisory Board and is Past President of the Dauphin County Medical Society Alliance. She is also a weekly driver for Meals on Wheels, a volunteer for the Penn State Health student food pantry, and an active member of her church, St. Andrew's in the Valley Episcopal Church, In Harrisburg, PA.
Judy  is married to Peter Dillon and has two grown children, Allison and Christopher. She also has many hobbies including backpacking, traveling and pets. Judy looks forward to being a new member of the Board of Directors at Beacon Clinic for Health and Hope.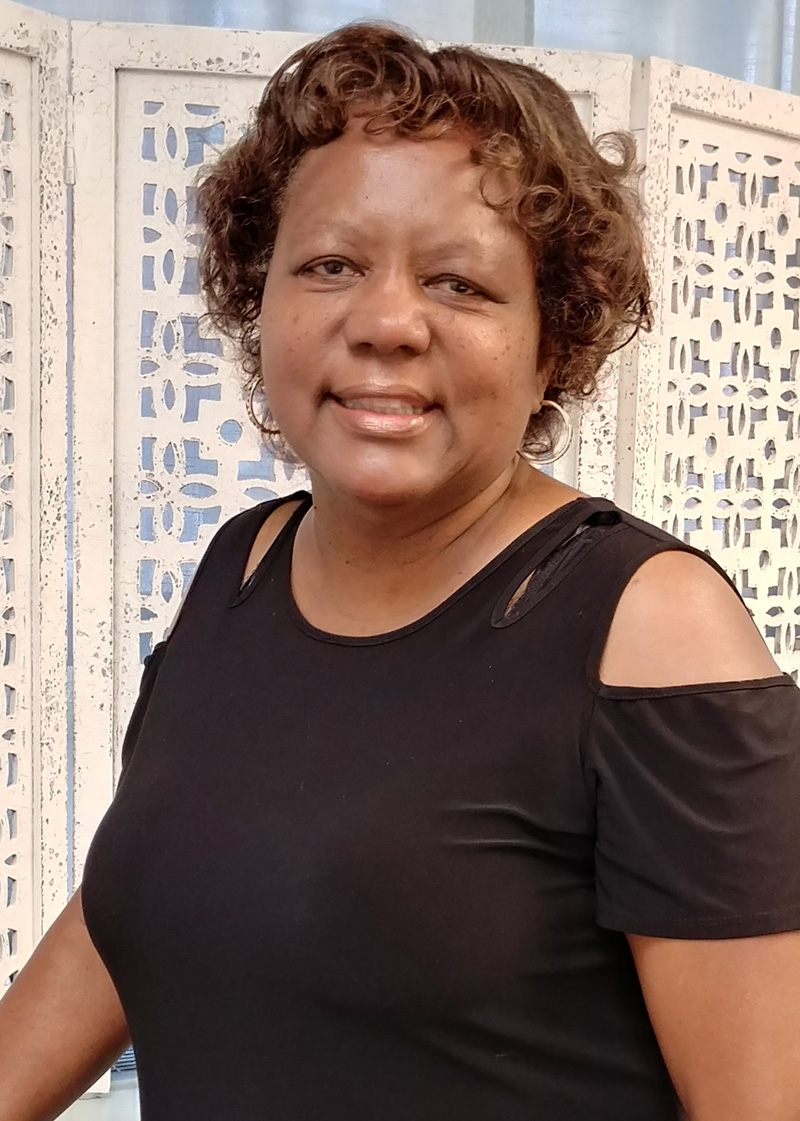 Frances M. Jackson
Frances Jackson retired in 2013 from the Defense Health Agency in Falls Church, Virginia with 36 years of Civil Service. She was a Health Systems Specialist and managed the Tricare Medical and Dental Programs for the U. S. Reserve Forces and the National Guard in the Northeast region.
Frances previously served on active duty in the U.S. Army and retired from the U.S. Army Reserves with over 30 years of continuous service as a Master Sargent.
Ms. Jackson holds an Associates of Arts Degree in Business Administration from Harrisburg Area College and holds certification as a Community Health Worker from the Temple University College of Public Health's School of Social Work.
Frances is a Facilitator for the Strong African American Families (SAAF) Program, which strengthens family relationships, parenting processes and youth competencies. She is a member of the Dauphin County System of Care's Adverse Childhood Experience (ACE) Steering Committee, which educates communities and schools on trauma informed care.
Frances is the recipient of numerous military and civilian awards and decorations. She was recently awarded the 2019 Martin Luther King Jr. Dream Servant Leadership Award and was recently recognized by Pennsylvania Governor Tom Wolf for her public service to his inaugural Asian American Pacific Islander Community Symposium (AAPI).
Ms. Jackson is an active member of St. Paul's Episcopal Church in Harrisburg, where she serves the Senior Warden. She and her husband, Charles, have three adult children, three grandchildren and three great grandchildren.
Frances is a Board Member of the Beacon Clinic for Health and Hope and the St. Barnabas Center for Ministry. She is also a weekly volunteer at The Harrisburg First Church of the Brethren BCM Peace Food Distribution Center.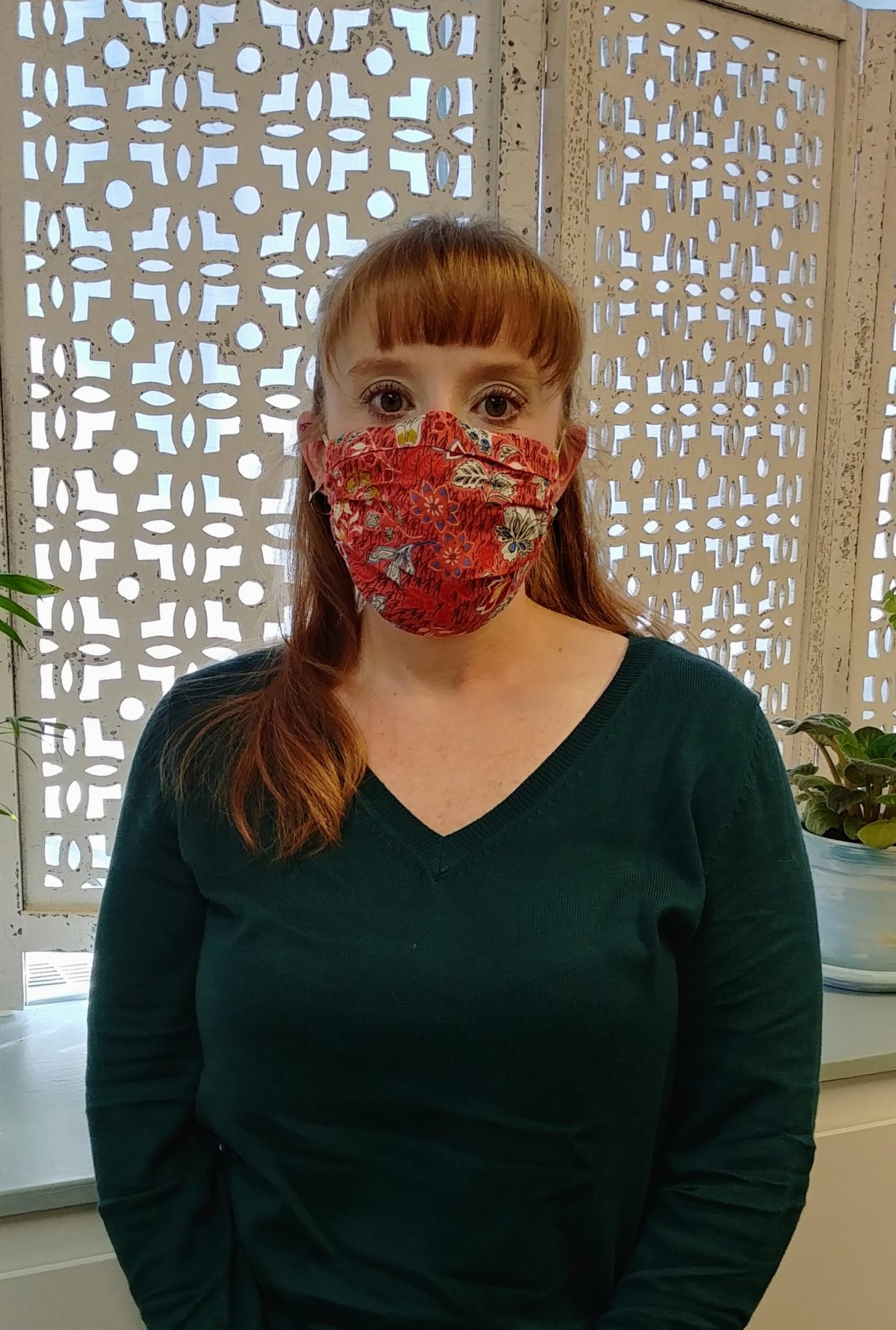 Kelli Moore, CRNP
Kelli Moore, CRNP, has 15 years of experience working as a Family Nurse Practitioner. She has spent several years working at a local family practice prior to her current role as an Urgent Care Provider. In addition, she has experience in both college health and working at the Department of Health STI clinic. In addition, she served as clinical facility for the Penn State College of Medicine Family Nurse Practitioner program.
She received her Bachelor's degree from the University of Pittsburgh and obtained a Master's degree from Widner University.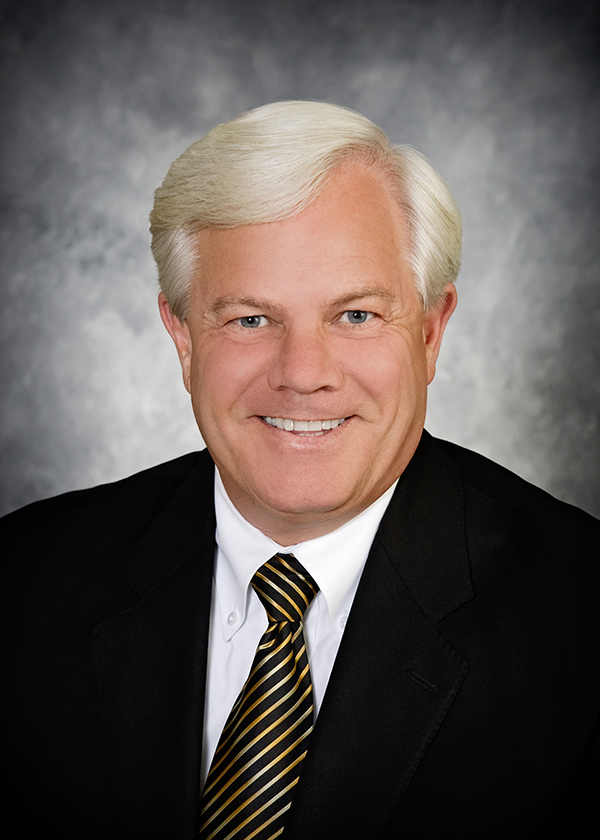 Bill Morgan
Past President
Bill Morgan is a graduate of New Jersey Institute of Technology and holds a Bachelor's Degree in Civil Engineering. He has over 40 years of experience in the construction industry having held various managerial and executive positions for highly ranked national contractors and real estate developers with construction volumes in excess of $100,000,000. In 2003 he founded Eastern PCM, LLC, a Construction Project Management firm specializing in Senior Living, Higher Education and HealthCare Projects, and continues to serve as its President & CEO.
Mr. Morgan is a member of the Church of the Good Shepherd, Camp Hill and has served on its building committee. He is a member of the Construction Management Association of America, American Society for Healthcare Engineering, American Society of Civil Engineers, Member & Past President of Mechanicsburg-North Rotary and has served on the Board of the West Shore YMCA.
Bill is the Vice President of the Board of Beacon Clinic for Health and Hope and volunteers regularly at New Hope Ministries. He and his wife Allison have six adult children and seven grandchildren.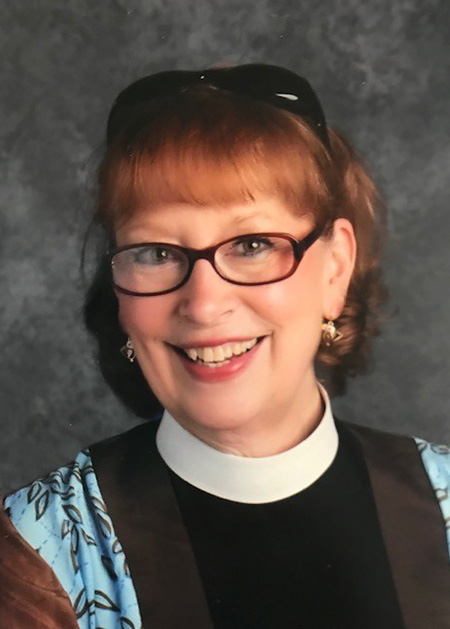 Rev. Canon Kate Harrigan
ex officio
The Rev. Canon Kate Harrigan is the Rector of St. Paul's Episcopal Church. She has served the church and the community in Central Pennsylvania for almost 30 years, having grown up in Georgia, New York and California. She shares the vision of hope for the local community and believes strongly in the mission of St. Paul's Congregation in the neighborhood and the work of Beacon Clinic.
Canon Harrigan had previously served as Rector of St. Michael and All Angels in Middletown, served on the Bishop's Staff in the Diocese of Central Pennsylvania and also served as Chaplain to the PA House of Representatives and the PA Senate. Her other roles have included serving on the Board of Christian Churches United, involvement with Heeding God's Call Against Gun Violence, serving as a Chaplain in the Civil Air Patrol and serving the wider church in numerous leadership capacities.
She is currently appointed to The Episcopal Church's Task Force to respond to the Opioid Epidemic, and is serving as Presbyter on the Board of the Association for Episcopal Deacons. Canon Harrigan was named Canon Emeritus for Liturgy and Canon Emeritus for Formation in the Diocese of Central Pennsylvania, and she is Chaplain at St. Stephen's Episcopal School. She is married to the Rev. William Alford and raised three children.