This week our Food as Medicine program distributed perish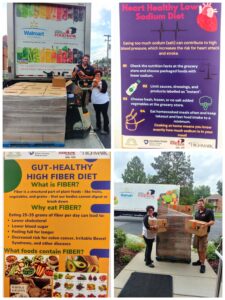 able and non-perishable food boxes to 50 patients and their families.
A special shout out the Penn State Health Medical Students and Residents who work hard on the producing the handouts and food orders. Highmark for funding this program and the Central Pennsylvania Food Bank for orchestrating the food order prep and delivering it.
What an amazing ongoing collaboration, bridging the gap for those suffering from food insufficiency! This program provides healthy food choices and recipes on how to cook what is received.
Thank you to every person behind the scenes who makes it possible for programming like this to exist!
#PennStateHealth #Highmark #centralpennsylvaniafoodbank #beaconclinicforhealthandhope #gratitude